NUMBER OF BEDROOMS: 9
NUMBER OF CONFERENCE ROOMS: 1
MAXIMUM BOARDROOM STYLE: 20
MAXIMUM BANQUET (SIT-DOWN DINING): 20
MAXIMUM RECEPTION (STAND UP BUFFET) 20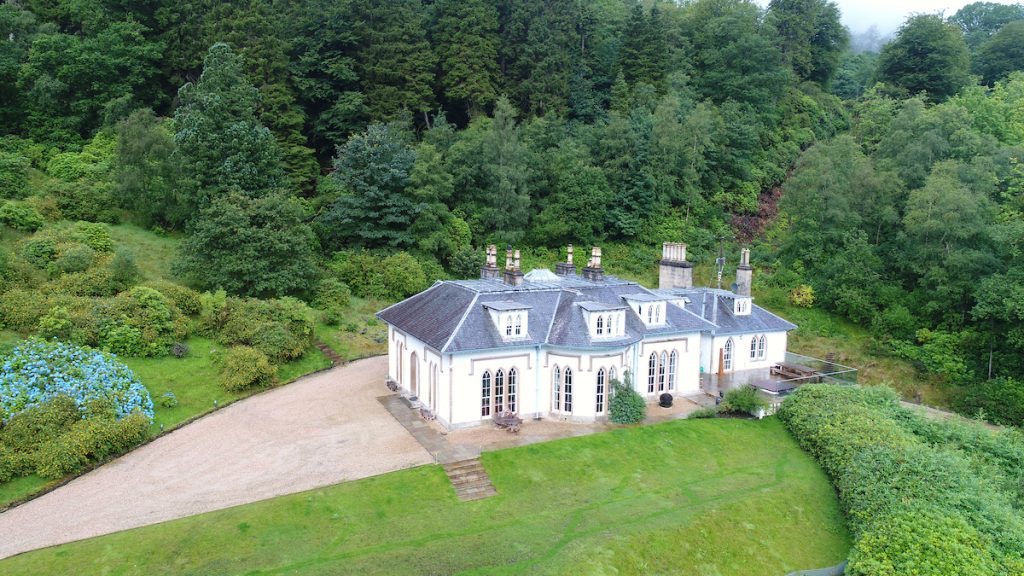 Part of the Stuckgowan Estate Collection of properties – Stuckgowan dates from before 1820 and was built with elegant lancet windows and arched doorways as Gothic and Norman references but above all with grace and balance. Brought into the 21st century with gorgeous, carefully detailed renovations with stunning views of Loch Lomond. Easy access to the house from the Glasgow airport, or take a train from Balloch or Tarbet Stations.